Solo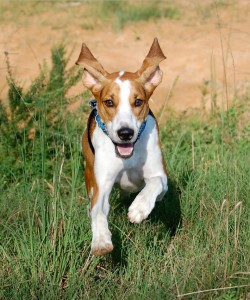 We brought our dog Solo to Desperate Dogs a stressed out mess. He was anxious all the time, had constant stomach problems, refused to eat, and was destroying our house. On our first visit to Desperate Dogs Penny began teaching us dog psychology and what they needed out of life. She worked with us on a routine basis changing our behaviors with him, how we exercised him, and his food. There were many times that she said to me "You just have to trust me" and every time she has been spot on. Solo is now more confident than ever, he no longer has stomach issues and very much enjoys meal times, and is calm and happy enjoying the ride of life. Solo now spends time on the ranch every week with his friends running and playing and is a happy tired dog when he comes home. Penny made a promise to me that Solo would become the well-mannered best friend that my husband was wanting and he absolutely has become that. Instead of sadness and frustration he has become the dog that brings joy to our lives and our family. Penny opened our eyes to so many things that have enhanced our relationship with Solo that we would have never known if we had not met her.
I could go on and on about how wonderful Penny and Pete are and how obvious it is that they so deeply care and love dogs but you would be reading forever. If anyone is in need of help with their dog this is absolutely the best place for you and your dog, or if you are just wanting to go on vacation your dog will never be mad at you for leaving him ever again if you entrust your precious pooch with DD. Samuel and I could never thank you enough Penny!
Katie (Flowery Branch)
---
Siri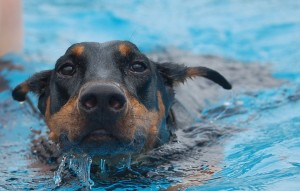 What I see in this photo is total confidence, relaxed eyes and peace. To see this in my girl with a past history of high stress threshold, especially while swimming (though she's been a regular swimmer since puppyhood) – I am speechless – we're printing and framing this one. To me, this photo exemplifies what Desperate Dogs has done for Siri – and in turn, for our family. Just yesterday, my husband mentioned that he and Siri have finally begun to forge the relationship that hadn't seemed to happen before now – words simply can't convey the magnitude of gratefulness in my heart.
 Kimberly
---
Hi Penny I wanted to update you on a few of the dogs you have worked with in our program. Our goal at Gwinnett Humane Society is always to match our adoptable dogs with the forever home best suited to their needs and personalities. We had a tough time understanding the needs of some of these dogs and could not have been successful in finding their 'perfect fit' without you. Thank you for all you do for our dogs!
Dolly, now Molly, the little maltese mix, has blossomed in her new home. She was fearful of everyone and could not even attend adoption fairs. Dolly had lived in foster care for nearly a year. You gave us a simple plan to work on. One that required not hours but minutes of our time throughout the day and before long a frightened, nervous dog was becoming a confident, happy dog. We are fortunate to see Dolly often and she continues to thrive in what we all know is her forever home.
Dixon, the terrier mix, was guarding food and toys and was very hyperactive. Your plan for him started with food…the right food! Changing his diet made a tremendous difference and has changed the way we think about food for all of the dogs in our homes. Your nutritional approach to modifying behavior is a real eye opener! Dixon has adjusted very well to his new home and his change in diet. Implementing the training tips and 'games' you suggested, his forever family reports that he is happy and well adjusted!
Nixon, the cocker, came to us very frightened and insecure. He had been shuffled around quite a bit in the years before coming to us and was desperately anxious about being separated from his new found foster mom. We followed your suggestions and worked with him on confidence building games and exercises. We all love that your games and exercise plans take our busy schedules into consideration. The games we played with Nixon wore him out in far less time than we could have imagined. Nixon's new family was able to continue those same games with him allowing him to feel successful right away in his new environment. Nixon is doing great and in the words of his new mom is 'a keeper'!
Penny, thank you for all your help. Not only are our adoptable dogs in a better place because of your efforts but everyone here who has had the pleasure of working with you is a better dog owner for that experience. We strive to pay it forward by taking these lessons and continuing to rescue and successfully rehome dogs.
Thanks for everything!
Sharon -Placement Chair, Gwinnett Humane Society
---
Sophie
Sophie just spent two weeks with Aunt Penny. Honestly, Penny sent little notes to let my husband and I know how our little girl was, which were greatly appreciated and hysterical. The setting at Desperate Dogs is without question, an environment in which every dog should be so lucky to encounter when there family goes on vacation. I picked our girl up last night, and as Aunt Penny said she would be tired, but appears to be glad to be home. We will take Sophie back for doggie day care, as I think running and playing on the acreage, and having friends to play with, and of course Aunt Penny, will be good for our dog who has endless energy. I could tell when I picked Sophie up, what a marvelous bond she and Penny had developed. It was one of those moments that touched your heart. I highly recommend Desperate Dogs, and the amazing Penny Miller.
Sophie agrees!
Sandi
---
Hope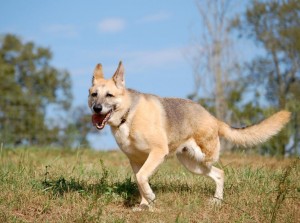 Penny I wanted to thank you so much for your work with Hope during the 5 days she was with you. The changes in her attitude have been remarkable…I can't believe the difference. For the first time in two years she went quietly down the stairs in the morning instead of the high pitched whining and running down the stairs to chase a cat. She will actually stay where she is when I leave the room, instead of scrambling to follow me. She will let me hold and pet the cats without whining on a regular basis… so much better than before. I walked her at the park the week she came home and we passed three dogs without her barking at them…again a big improvement from previous walks. I plan on bringing her to you regularly for doggie daycare to continue with these wonderful changes. I can't thank you enough!
Stacy
….We are so pleased to have found someone who takes such great care of our babies.
Melanie (Reunion)
---
Penny
I am in awe of what you do, your special attention to our lovely gentlemen will always be remembered.
Marie (Sterling on the Lake)
---
Our Weimaraner truly was a desperate dog when we met Penny Miller. She was a nervous wreck and was sick every day. We started working along with Penny, making adjustments behaviorally and nutritionally. 6 months ago Lucy was 54 pounds and a complete mess. Now she is over 70 pounds and a happy, beautiful girl. Penny's knowledge of dog behavior and nutrition has given us a simple plan that has produced wonderful results. Lucy is socializing with other dogs and is much more confident and content. We also have been so pleased with Penny's in-home boarding. Our girls
are so comfortable that they don't want to come home. We know they have a great time while receiving the best care and attention.
Cari (Hamilton Mill)
---
Barney
Barney has the best time when he is at Aunt Penny's for his vacation. We can enjoy our time away knowing he is being well taken care of and having the time of his life.
Bethany (Flowery Branch)
---
Franny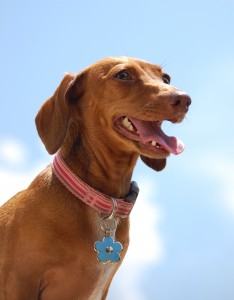 I can't BELIEVE the change in Fran.  She is a different dog.  She is calm, contented, quiet, happy.  She hasn't barked (with the exception of a squirrel in the woods that she thought she could catch if her line was just a leeeeetle bit longer) since she came home.  She seems BALANCED and in some odd way maybe even a little humbled.
We're about to go for our walk this morning.   I can't wait to see how she does on the busy street full of walking dogs and people.   
All I can say is WOW.  Thank you, Penny.  You have a rare gift doing what you do.  
Abby
---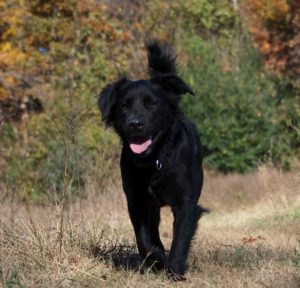 "Thank you" seems less than adequate. I can't tell you how much it meant to me to know that Ruger was loved and well cared for while Jonathan and I were away. 
I have become so much more confident in being Ruger's leader, instead of just his owner. He is responding so well to the lessons you have taught me. His behavior is remarkable – I could not be happier!
Thanks again for what you do. And thanks for making Ruger hate my guts ever since we left your house this morning. He cried and howled as we drove away from your home and has barely spoken to me all day 🙂
Lauren