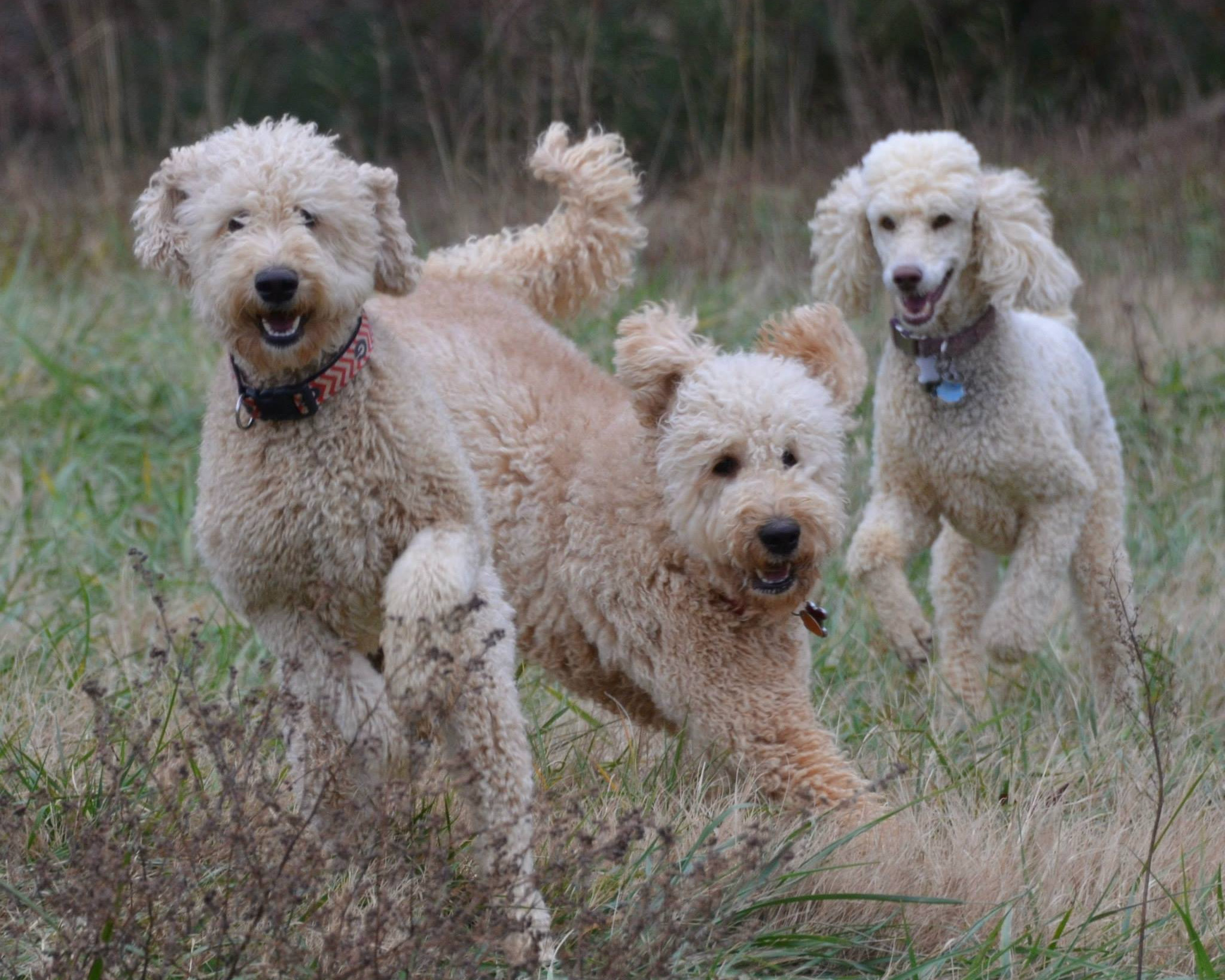 The DD RANCH is now offering a special Day-Camp deal for folks who may not necessarily have need of our facility to board, but who would love their dogs to enjoy the incomparable off-leash DD Ranch experience of 8.5 acres of woods, streams, ponds and fields.
Of course, we still require a full evaluation and temperament test (which costs $75 lasts about 75 minutes and includes copy of 'Cut the Crap' our simple no nonsense guide to feeding your dog) as the safety of all dogs staying at our off leash play facility is of paramount importance.
Once your dog is accepted into the program, we then gently integrate your dog with a half day visit ($25) for just a morning or just an afternoon, after which your dog can start to come regularly for his amazing regular full days of adventure! Prepare for ridiculously excited barks, massive 'thank you' licks….and your dog passed out on the couch for two days afterwards!
Our Day-Camp hours are from 9.30 am til 5.00 pm.
The price after acceptance, is $360 for 10 (ten) visits that must be used at a minimum once every two weeks for maximum five months.
​
EXISTING VIP MEMBER PACKAGE
For our established boarding clients we are offering 10 (ten) Day-Camp visits, a whopping $400 value, for just $300!
All 'DD Day-Camp deal' packages are per dog, must be paid in advance at time of booking and all visits must be completed within 20 weeks of purchase as this package specifically targets regular visits only. This offer cannot be combined with boarding fees or any other offer.